Remote control systems
• • • ASU-2000 - AUTOMATED SYSTEM FOR URBAN PUBLIC TRANSPORT MANAGEMENT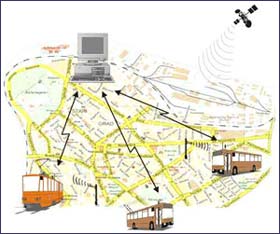 ASU-2000 is computerized information and control system with mobile peripheral units, designed to optimize management of mobile fleet (buses, street-cars, trolleys) in urban public transport.
System is based on synchronous data transmission (through duplex FM radio channel) between Control Center and computerized in-vehicle equipment.
Main objective for implementation of such a system is to ensure the optimum level of service with available resources and existing traffic conditions. The objective could be set to reduce number of vehicles in the fleet, still successfully covering the same number of lines and serving the same number of passengers.
Primary tasks of ASU-2000
• Control of mobile fleet flow through traffic network;
• Operational timetable corrections depending on traffic conditions and availability of resources;
• Operational reallocation of mobile fleet resources;
• Organization of transport under unusual circumstances - in case of defects, closures of streets or whole blocks of streets, maximum loads on specific lines due to special occasions (sport events, concerts, etc.).
Main benefits of ASU-2000 implementation
• Increase of public transport regularity;
• Improvement of passengers service quality;
• Increase of mobile fleet utilization factor;
• Improvement of passengers and drivers safety conditions;
• Automatic preparation of reporting documentation;
• Efficient planning of transport resources;
• Reduction of dispatcher staff number.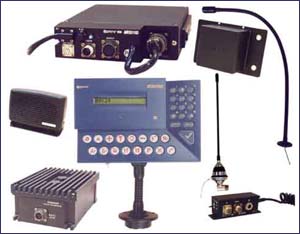 The most significant reference is implementation in Moscow (Russia), where system operates for more than 10 years under the name of АСУ-"Рейс" (ASU-Reis). Contemporary equipment, highly modernized in technological and aesthetic view, gradually replaces the initial one and provides new possibilities for public transport control, facility in exploitation, top-level technical performances and exceptional reliability.
ASU-2000 - brochure (1.079K)

ASU-2000 - brochure (1.224K)


(document in Russian language)