Servicing of radio products
Apart from the production of radio devices and systems, EI Pionir UKT Factory has created a department for servicing of these products. Due to the department's constant effort to keep pace with the latest advances in the technological evolution and the development of new products, at present it boasts outstandingly adequate service equipment as well as highly qualified technical staff.
Originally established as a back-up for the maintenance of the factory's own production equipment, the service department has broaden widely the range of its activity with time. Many-year experience, together with the constantly updated specialised measurement equipment and technical documentation for a lot of VHF/UHF radio communication devices that the department has at its disposal, guarantee fast and efficient repair of our own products, as well as those of different worldwide manufacturers (Motorola, Maxon, Midland, Icom, Yaesoo, Telemobile etc.).
Beside the numerous measurement equipment for different purposes, the service department is equipped with SCHLUMBERGER (type Stabilock 4031) radio communication test sets, designed for field operation. These sets provide complete adjustment and verifying of all important radio parameters (including transmitter spectrum analysis); measurement can be performed manually or automatically, by using the predefined protocol from its memory card. Direct printing of the measurement results enables precise recording of the achieved results.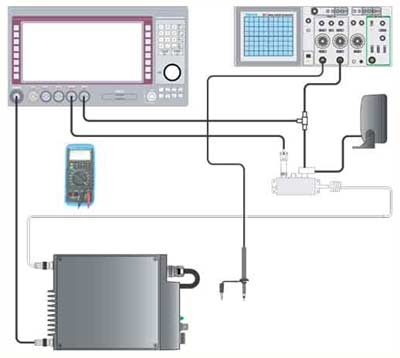 Due to its adequate measurement equipment and service vehicles the department can easily and efficiently repair the radio communication devices not only in factory labs, but on other locations as well (subject to the customer's request).
Contact for all information and requests
office@eipionirukt.co.rs