Radio equipment acceptance testing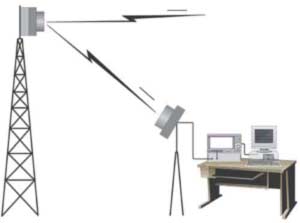 According to our statute law, a great number of widely used radio communication devices ought to be subjected to acceptance testing, i.e. verifying if the basic radio parameters are consistent with those from working licence, or not. This acceptance testing has to be performed by specialized companies, holders of a corresponding licence issued by the competent state authorities.
Ei Pionir UKT Factory is indeed one of the holders of the said licence for the testing of the radio equipment that operates in frequency bands from 10KHz to 43GHz. Its main guarantee lies in its many years of experience in this kind of service, especially concerning conventional VHF/UHF radio communication devices (in frequency bands below 1GHz). In the past few years, its operational field has been spread to another types of radio equipment, primarily those used for data and digitalized voice transmission, which work in frequency bands above 1GHz.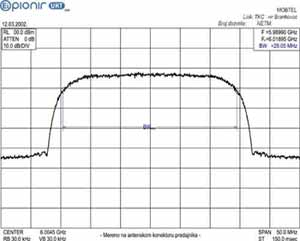 Apart from acquiring the adequate measurement equipment, the factory has developed different methods for testing of spread spectrum devices (FHSS and DSSS) that work in so called ISM band (2,4GHz), microwave links in 6, 7, 13, 15, 23, 26 and 37GHz frequency bands, as well as other radio communication devices that operate in frequencies up to 43GHz. In addition to the standard verifying procedures that are carried out in the factory laboratories, specially equipped mobile teams can also conduct the acceptance testing in the field - on the locations with fixed radio installations.
The highly professional preparation of the process, including a detailed study of the relevant technical documentation and the perception of radio configurations characteristics, is the basis of our precise and efficient testing in different situations. The use of computer resources and originally developed software for database updating, as well as for data processing and displaying of the measurement results, enable the creation of the reliable accompanying documentation.
The vast experience of the company's engineers and technicians guarantees a professional approach to this kind of service, which also includes an expert analysis of the test results and support in the communication with competent state authorities.

For information and requests please contact
office@eipionirukt.co.rs